About PoddiMouths
Welcome to the home of the PoddiMouths Podcast. We're a couple of funny guys who deliver podcasts about everything… and nothing at all. In fact, that was the inspiration for the podcast!
We are Jon Quade and Nick Kubik, and we have been working together in the "real world" for several years. We got the idea to create this podcast thanks to several co-workers who encouraged us to take our entertaining conversations about everyting (and nothing at all) and turn them into a podcast. We think it was a nice way of saying that any time we were in a room together we were a distraction to everyone else. Albeit a good one! So we did, and we just know you're gonna love it!
Here you will find information about us, merchandise (coming soon), full episodes, and much more! Stay tuned (literally), and visit often. You can even sign up for a newsletter near the bottom of the page to get more PoddiMation (info.).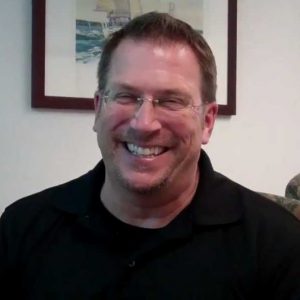 Jon Quade
Co-Host, Biker, Florida Resident, and a 5-Minute Coach
Jon began his journey in the automotive world in the 1980s and held nearly every dealership position from car-washer to General Manager. Subsequently, he worked at the OEM level designing, developing, and delivering distance learning and stand-up content before joining his current company in 2009 as an automotive digital marketing & process expert.
Jon lives in Florida with his wife, Lisa, and his dog, Indy. He is a proud Father and Grandfather who enjoys the occasional ride on his Harley.
Nick Kubik
Co-Host, Jeep Lover, Tennessee Resident, and dreamer
Nick is a jeep-loving, golf-playing, father of a precocious little girl named Peyton, husband, and dog lover with a digital marketing obsession. Oh yeah, and he is in love with good food, fancy drink, and of course, coffee!
A Minnesota native, Nick has lived in several parts of the country over the years. Since 2007, he and his family have called Nashville home. He met Jon while working as a Digital Marketing Consultant in the Automotive Industry, and he looks forward to seeing where this wacky, brain-numbing yet educational rollercoaster they call PoddiMouths takes them.
Latest

Release

New episodes are published weekly, usually on Tuesday by 6 AM CST. Stay tuned here for the newest episode, or head to one of your favorite podcast listing apps.
Previous Releases
Spends some time looking at, and listening to our past episodes on our epidsodes page.